« We are craftsmen in cutting edge technology; we can install, service, repair on-site or from a distance any robot, vending machine or complex architecture automaton whilst respecting both the specifications of the constructor and the clients' needs. »
Philippe Anglade – Founder and MD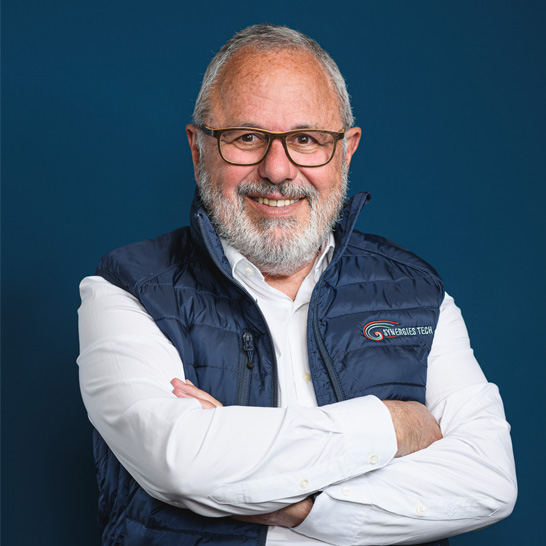 Philippe Anglade is a seafarer. Navigating the open seas and running his business go hand in hand as both are constantly moving! Be it in his daily life or in his business, he takes pleasure in embarking his teams, his partners and his clients on board the Synergies Tech yacht where he can share projects, sensations and regattas. He puts his communicative energy into defining his company's mission and implementing it with the help of his teams.
Somewhere between 'integrated services' and 'external supplier', Synergies Tech can install and maintain any automated system: robots, vending machines and complex architecture automatons including regular servicing anywhere in France, Spain, Belgium, Luxembourg and Switzerland.
Our teams work very closely with the manufacturers who can therefore concentrate on what they do best :
designing and building machines in the knowledge that their clients can serenely run their business ;
and with end customers in search of serenity in the practice of their activity.
Synergies Tech is like having an in-house after-sales service… but better!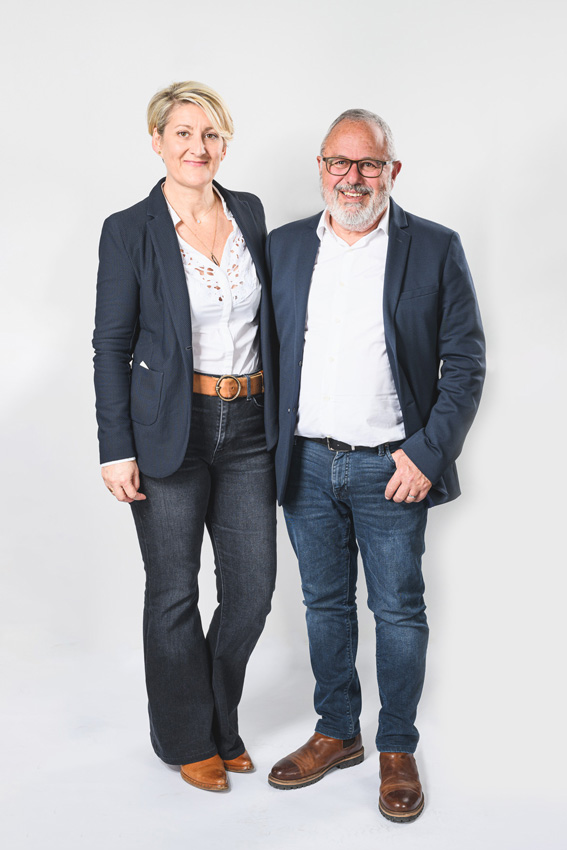 The company is divided into two separate entities :
SYNERGIES
is in charge of development including identifying, initiating and implementing new partnerships.
Stéphanie Barrière, Co-manager of Synergies Tech and President of Synergies, is the person you need to contact for a presentation of Synergies Tech's after-sales service activities, support in understanding our business, building partnerships and training in customer relationship management.
SYNERGIES TECH
the technical branch of the business, is in charge of the after-sales department.
Philippe Anglade, Managing Director and Founder of Synergies Tech, and Simon Conan, Director of Operations, are your contacts to define the operational strategy for a personalised after-sales service: analysis, deployment and optimisation of the after-sales service solution in line with your needs.
To showcase our manufacturing partner's brand and accompany the final user.
Synergies Tech offers an original system of mutualising services, costs and expertise.
A service adapted to the size and needs of the company
A nationwide and international network
All interventions can be followed in real time
Technical assistance to optimise their machines
Sales back-up to optimise customer satisfaction
For the final user, this means :
Optimum operating conditions thanks to regular servicing, rapid trouble-shooting and repairs
Servicing contracts adapted to their needs
Training sessions in using the robots and automatons
Available 6/7 from 8am to 8pm via the website, our hotline or a technician on-site.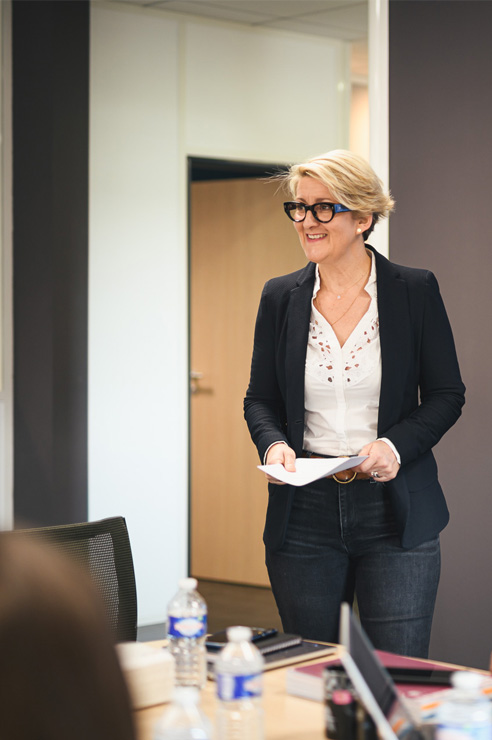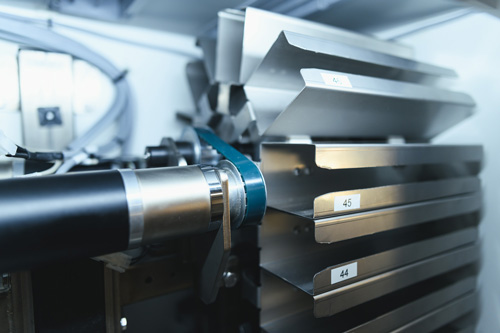 Synergies and Synergies Tech work on a B-to-B basis in any line of business : pharmacy, hospitals, grocer's, automated pizza stores… Which all have in common the use of robots, vending machines or complex architecture automatons and the need for technical assistance for their final clients who often know very little about this kind of technology.
The history of Synergies Tech – and indeed that of Synergies today – is closely linked to the personality and entrepreneurial background of its founder: Philippe Anglade. Philosophical sailor, passionate about yachts and inspired by Spinoza and Teilhard de Chardin, his pragmatic, audacious and humanistic vision for his company has been its guiding light for 18 years.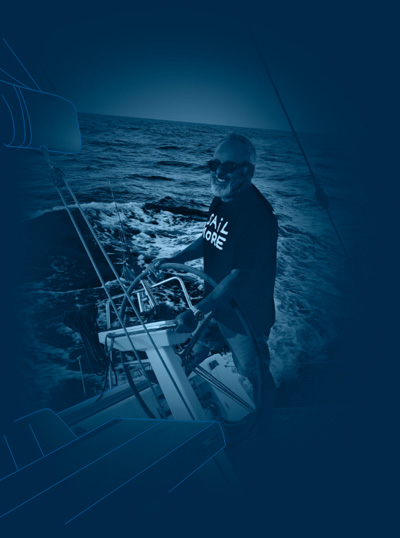 2002
« We were in Brittany where I got a job on the sales force for Synergies Pharma, an agent for the Italian company Tecnilab which produced automated systems for high street pharmacies. »
2003
« Within a year, my sector represented 60% of the turnover of the factory which encouraged me to buy Synergies Pharma, the exclusive distributor of the Tecnilab automatons in France. »
2005
« The increase in the number of installations meant we urgently needed to provide an efficient after-sales service to satisfy our clients and reassure them. That's when I bought Tecnilab Service which would later become Synergies Tech.»
2010
« This was one of the first effects of our growth. We move to Saint-Priest near Lyon in the east of France. We already have 7 technicians in different areas of France, a showroom where we train our teams and a workshop to store the spare parts we need to maintain our clients' machines very quickly. »
2011
« Technilab Services, the after-sales branch of our activity, gets a new name: Synergies Tech and functions in tandem with Synergies Pharma. These two companies mean we can now offer a full range of services from sales to technical back-up. At this point in time we are still the exclusive partners for Tecnilab in France, before becoming Swisslog. »
2012
« Our excellent relationship with our clients is a staple of our company. That is why, in 2012, we decided to invest in new CRM software. It is key to structuring our services as it allows us to follow up requests from clients, to plan maintenance visits and means we have full traceability. Our team continues to grow – there are now 10 of us. »
2014
« The Synergies entity, a sales and marketing structure, was created with the arrival of Stéphanie as its director. The aim of Synergies is to open up new markets and to offer the after-sales expertise of Synergies Tech to new partners seeking this type of service. Stéphanie and I are still driven by the same philosophy of virtuous evolution that inspired me when I created Synergies Tech. We had our first experiences in diversification: with the Bianchi company's "Self 24" project, a manufacturer of vending machines that wanted to diversify into groceries, and with Nespresso in Paris, Milan and Barcelona by participating in the installation of the first pod dispensing robots. »
2017
« Synergies Tech moves with the times and starts its digital transformation to offer ever more fluid communication to its customers and employees. We develop our new ERP in-house: OPSY. We develop our remote maintenance capabilities: we repair remotely, observe machines that have random breakdowns and record all these interventions in real time. Our partners have access, in real time, to all our interventions on their machines. »
2018
« Our work to find new partners is bearing fruit. We began to collaborate with Adial, the world leader in pizza dispensers for pizza makers, craftsmen and restaurant owners, by installing 300 machines. This experience in a completely different field of activity than pharmacy highlights our ability to put our after-sales expertise at the service of any sector that uses robots, dispensers, automats and other automated systems with a complex architecture. »
« Digital as always… Our manufacturers and end-users access the CRM via protected access on our website. They are thus in direct interaction with their data: tickets, follow-up of interventions, dispatch of spare parts, etc. »
2023
« 5 years after the implementation of Synergies, the partnerships have developed. We now manage 2 additional fleets and are working on 3 projects which are under development. We and our partners are moving forward at the same pace: we are growing together, intelligently developing services and processes. Our workforce is keeping pace with this growth, supported by a robust recruitment policy and appropriate digital solutions. Synergies and Synergies Tech currently have 25 employees, 20 of which are technicians who travel throughout France and neighbouring European countries. »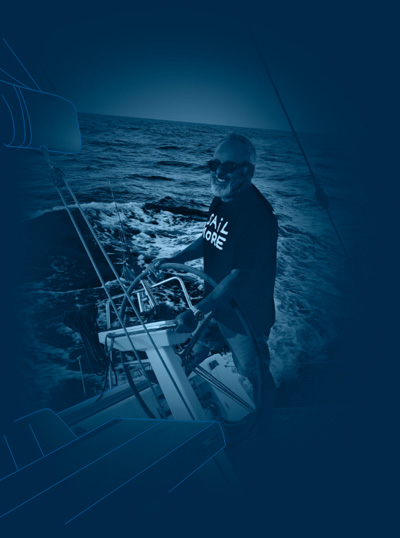 « Being ourselves when we're at home or out and about, knowing who we are so that we have enough faith in ourselves to be able to take on board the vision of the company is the basis of our human resource policy. To extend this professional and human adventure, when the weather allows, we take our collaborators and their families for a spin on the Synergies Tech sailing boat. What better way to build cohesion than to share a day out on the sea, cultivating that sense of sharing, empathy, implication and intellectual honesty that the company cherishes. »
Knowing how to share is where our after-sales service starts. Sharing costs for the manufacturer, mutualising overheads, competencies and vital forces,
Our will to be transparent : sharing information on our activities, getting feedback, etc.
The state of mind of our highly qualified teams : shared values, multiple intelligences, sharing experiences and expertise, sharing the work and feelings of the end-user.
Empathy is the value on which Synergies and Synergies Tech's services are based: listening carefully to our partners and clients, being able to adapt and take a step back to assess the situation, team cohesion, and a real understanding of the company we are part of.
The art of working together and functioning as a team with colleagues, clients, suppliers and partners.
Total implication is the ultimate stage in the way our team invests itself in the job at hand.
Synergies Tech is a mature, reflexive company where intelligence and group cohesion are inspirational and allow us to make progress towards an ever more efficient service.